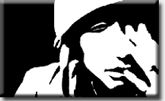 GI RIGHTS HOTLINE
Hotline:(800) 394-9544
Direct line:(574) 232-2295

A network of nonprofit, nongovernmental organizations that provide information to service members about military discharges, grievance and complaint procedures, and other civil rights.



---

CONSCIENTIOUS OBJECTION
Conscientious objection (CO) is a sincere conviction, motivated by conscience, that forbids someone from participation in war. This objection may apply to all forms or to particular aspects of war. Conscientious objectors to war in any form receive an honorable discharge.





---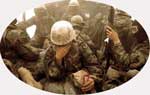 VETERANS
Many veterans have experienced physical, emotional, and spiritual wounds that stem from their participation in war. To the extent that our resources permit, we want to help.



---